Here are some pics I took while unboxing the shiny and new iPad.
Brand new, still shrink wrapped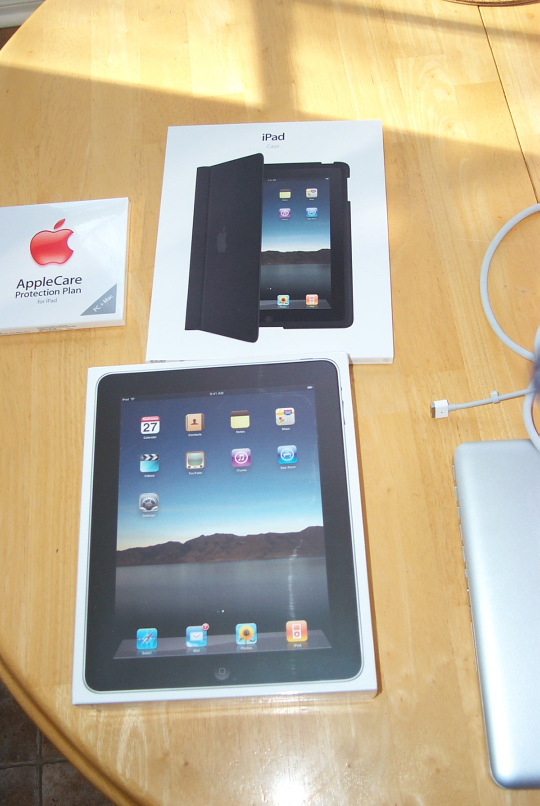 This is the iPad, NIB, along with the official Apple iPad Holder and the always necessary AppleCare extended service warranty.
Box open, first view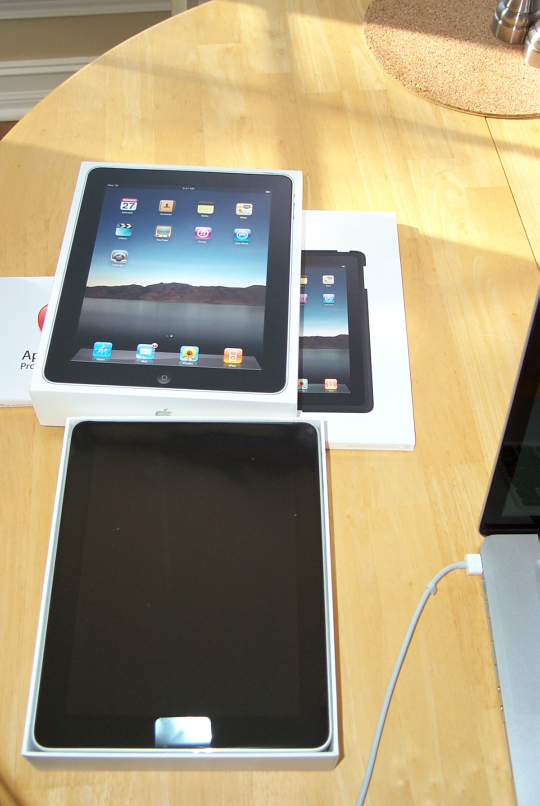 Once opened, the iPad was just sitting right on top of the box.
The new iPad, back view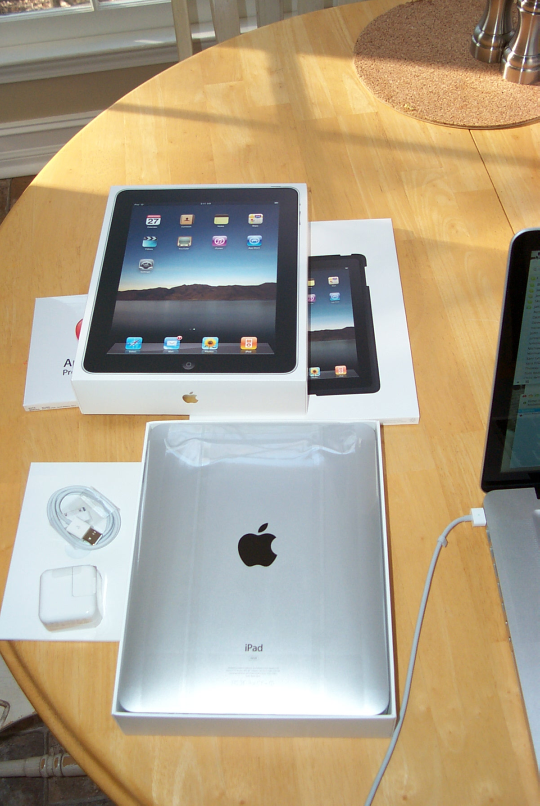 Lifting out the iPad, the first impression is the weight of it. It has some heft to it. Here we see the back, still swaddled in it's plastic protector.
Free of packaging and plugged in
With all of the plastic and box out of the way, I plugged the iPad into the MacBook Pro. That launched iTunes and the game was afoot.
The officai Apple holder for the iPad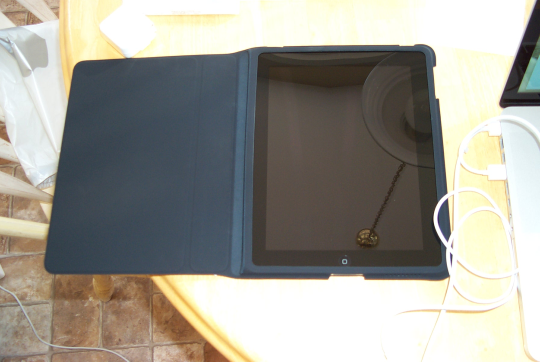 Once I made sure it was alive, I disconnected the iPad and slid it into the holder. A snug fit, but fashionably black.
Booting up!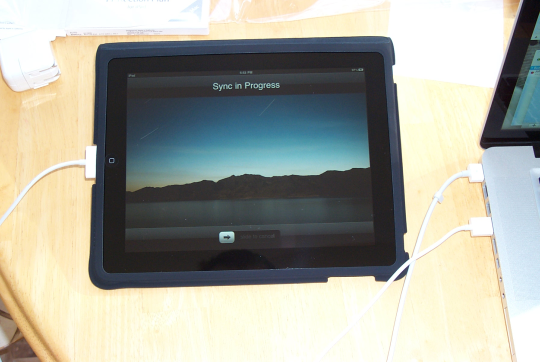 This is the first sync. I thought it went well, but it turned out that iTunes on the MBP decided it was a 2gb iPod, not a 32gb iPad. Irritating, but not fatal. Just started over.
And away we go…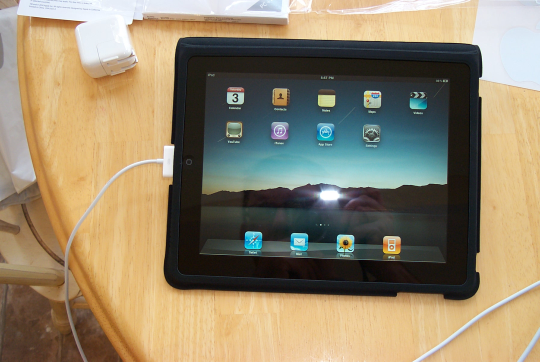 So, this is the very first screen of the iPad. App icons are added to subsequent screens.