This is Open Live Writer, an open source fork of the MSFT blog editor Live Writer.
Open Live Writer is like Word for your blog. Open Live Writer is a powerful, lightweight blog editor that allows you to create blog posts, add photos and videos then publish to your website. You can also compose blogs posts offline and then publish on your return. Open Live Writer works with many popular blog service providers such as WordPress, Blogger, TypePad, Moveable Type, DasBlog and many more.
It is a desktop app that gets along well, so far, in Windows 10. I'm sure it'd work just fine in earlier versions of Windows too.
This is a list
It should be ordered
Last bit
Or maybe just some bullets
And so on.

Mix it up

Levels

many funs

And out.
Heading 2
Heading 3
Heading 4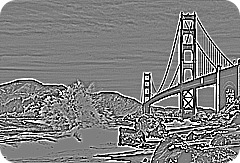 This is a picture. The image handling features are nice.
I can center a paragraph for reason I'll not disclose.
Seems good. Now let's post…